Business transformation starts with a solid foundation.
Five steps to a successful cloud implementation.

Delivering experiences that customers love is the most pivotal goal for marketers and business leaders. 89% of businesses now expect to compete mostly on the basis of customer experience—up from 36% just four years ago.
To drive better experiences for your customers, you need to transform into an Experience Business. But establishing the foundation of an Experience Business involves more than putting a technology toolset into place. You need to turn your new tools into new capabilities that drive significant business outcomes from the start of your deployment.


While the percentage of enterprises with advanced digital transformation strategies and implementations will double over the next three to five years, industry experts estimate that 66% to 84% of digital business strategies will fail.

~ IDC
1.

Discover

Clearly define your objectives as if your success depends on it—because it does.
QUESTIONS TO ASK

How can I get the right advice to develop a well-planned program of work?
Am I collaborating well with my service provider to understand my business context and use cases?

WHY DISCOVER?

Essential step to identify the solution best suited to address your business requirements.

DOING IT RIGHT

Drive the project from the top. Take buy-in of executive sponsors and key Stakeholders.
Review all digital goals, priorities and objectives.
Conduct a thorough analysis of all other technologies that will be integrated with the new solution.
Identify who will use and support the new solution and how staffing needs or responsibilities might scorrespondingly change.

IMPACT

The critical aspect of discovery is technical architecture planning based on your unique business requirements—especially if you are implementing multiple cloud software applications, concurrently.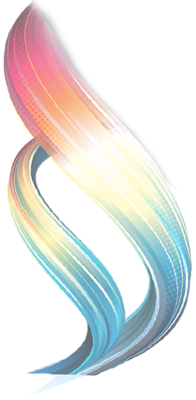 2.

Assess

Gather the project requirements meticulously so there are no surprises.
QUESTIONS TO ASK

How can I make an accurate assessment of my organization's degree of maturity and capabilities for a successful cloud implementation?

WHY ASSESS?

The more detailed you are at this stage, the better the end solution will match the original vision. This helps limit rework and scope creep.

DOING IT RIGHT

Assess critical gaps and identify resources and skills required to kickstart the project.
Identify issues that would be difficult and expensive to fix post-development.
List out "must-haves" and "nice-to-haves."

IMPACT

By closely analyzing, documenting and managing your unique requirements and complexity, you can mitigate the project risks.
3.

Validate

Validate the architecture and integration plan to ensure it is scalable and adaptive.
QUESTIONS TO ASK

Do I have a scalable and reliable architecture to deploy the new-age cloud technologies?
Do I need an expert advisory to review and provide best practices on architecture?

WHY VALIDATE?

So you can establish a sound architectural foundation that helps accommodate future technology upgrades.

DOING IT RIGHT

Put in place an architectural foundation that will accommodate future technology upgrades and align with the strategic business roadmap.
Document any risks or challenges to the implementation and long-term ownership of the solution.
Get advice and recommendations from a Foundation Services expert.

IMPACT

Foundational services during the implementation can help ensure that you are set up successfully to drive business outcomes from the start of your technology deployment.
4.

COLLABORATE

Ensure internal and external implementation and integration teams tune up well.
QUESTIONS TO ASK

How do I break silos to focus on the successful delivery of the solution?
What should be the staffing model to ensure expectations are met across different stages of project execution?

WHY COLLABORATE?

Good leadership and a solid project plan can help manage project- and people-level heterogeneity, concurrently driving faster time-to-value.

DOING IT RIGHT

Have a project leader to make sure everyone onboard is looking at, and working toward achieving the same business outcomes.

IMPACT

Better ideas, better strategy, better outcome
Improved efficiency
Lower cost
Faster implementation
5.

DRIVE ADOPTION

Get ready for the impact. Have a post-implementation adoption plan in place.
QUESTIONS TO ASK

Do I need training to enable organization-wide adoption?
How do I measure if the company is getting value from the deployment?

WHY DRIVE ADOPTION?

Change is not made without inconvenience, even from worse to better.

DOING IT RIGHT

Ensure: New processes are identified, implemented and improved.
Users are using the functionality the way they are supposed to.
Users are supported with training, technical resources and assistance.
Users have communication and feedback mechanisms for the new enhancements.

IMPACT

Having a comprehensive post-implementation plan, primarily focused on managing the change, will help channelize the technology, people and processes to your digital goals.
We can help

Adobe is committed to helping you become an experience-driven business. Our Adobe Experience Cloud solutions and services make it easier than ever to achieve digital transformation and enable great customer experiences.

Adobe Customer Solutions can help you drive business outcomes from the start of your enterprise deployment and integration of Adobe Experience Cloud solutions. With right level of Adobe oversight and expertise at key project milestones, you and your teams can realize value with efficient, on-time and predictable deployments.

Want to know more?

Find out how Adobe can help transform your business.

Contact us